Luxury watches have been a status symbol and a statement of style and sophistication for centuries, and they continue to captivate and inspire watch enthusiasts around the world in 2023. With their timeless design, exceptional craftsmanship, and cutting-edge technology, luxury watches are more than just timepieces: they are works of art that reflect the values, passions, and personalities of their owners.
In this blog post, we will explore the latest trends, innovations, and collections in the world of luxury watches in 2023, and offer insights and recommendations for watch enthusiasts who want to elevate their style and enhance their lifestyle with a timepiece that matches their aspirations and values. From classic and elegant designs to bold and avant-garde creations, from mechanical wonders to smart watches with advanced features, from established brands to emerging players, we will cover a wide range of topics that will appeal to all types of watch lovers.
Whether you are a seasoned collector, a casual admirer, or a curious newcomer to the world of luxury watches, you will find valuable information and inspiration in this blog post. So, sit back, relax, and immerse yourself in the fascinating world of luxury watches in 2023.
CHOPARD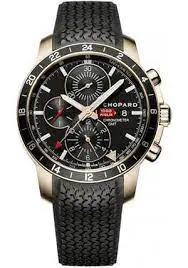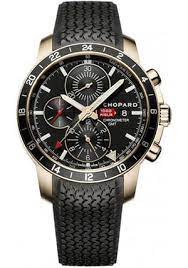 CHOPARD Founded by Louis-Ulysse Chopard in 1860, this Swiss watchmaker was known for making women's watches. Currently owned by the Scheufele family, the watchmakers are known for making watches with free-floating diamonds behind sapphire glass. They have expanded to making sports watches and including contemporary designs. They are also known for designing women's jewellery.
What to look out for: L.U.C Lunar One Black Tie and the L.U.C XPS 1860 Black Tie. For its 20th participation as official partner to the Cannes International Film Festival, Chopard presented two limited edition Haute Horlogerie L.U.C watches. The L.U.C Lunar One Black Tie and the L.U.C XPS 1860 Black Tie celebrate the Geneva-based Maison's passion for film-making and are respectively issued in 8- and 20-piece limited series.
The Lunar One Black Tie issued in an eight-piece platinum limited series, is a perpetual calendar timepiece with moon phases, orbital moon and large date. This flagship model is set with baguette-cut diamonds on the bezel displaying its multiple functions on a sunburst satin-brushed galvanic black dial.
Epitomising elegant simplicity, the L.U.C XPS 1860 watch appears attired in precious platinum for this 20-piece limited series. Its slim 40 mm-diameter case frames a black gold dial, of which the hand-guilloché centre with its radiating motif also evokes the sunshine of Cannes. The sunburst rim is lit up by baguette-cut hour-markers, swept over by Dauphine-type hands.
Tag Heuer Carrera Three Hand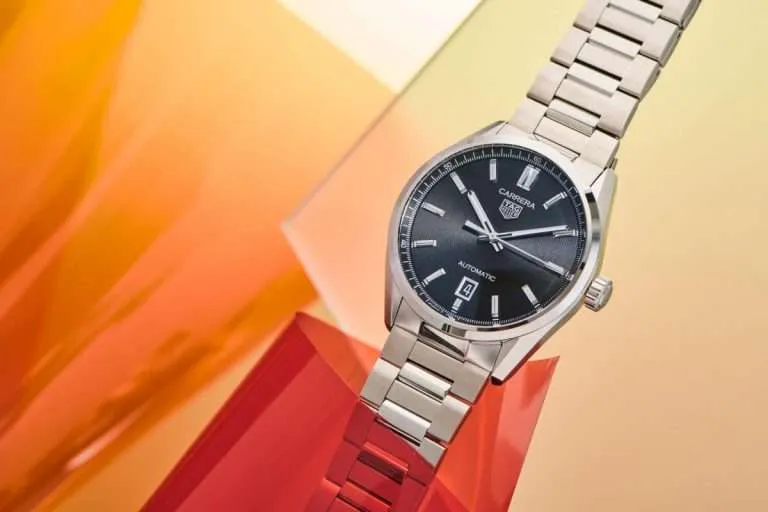 The TAG Heuer Carrera has been a cherished timepiece of the brand for almost six decades. Conceived from Jack Heuer's admiration for modernist design and passion for motorsports, the Carrera represents the company's earliest connection with the racing world. Its name, which means "competition at the highest level," was chosen as a tribute to the notorious and challenging Carrera Panamericana race of the 1950s.
In today's watchmaking industry, the Carrera still remains an essential component of the TAG Heuer brand, pushing the boundaries with limited-edition colors and bold case designs. The Carrera Three Hand, a homage to TAG Heuer's pioneering heritage, is a perfect example of the revived Carrera. With its striking blue sunray dial, this timepiece exudes daringness and sophistication. Powered by the automatic Calibre 5 with a 38-hour power reserve, the watch is a versatile all-rounder, ideal for any occasion with its refined yet sporty appeal.
Piaget Polo Date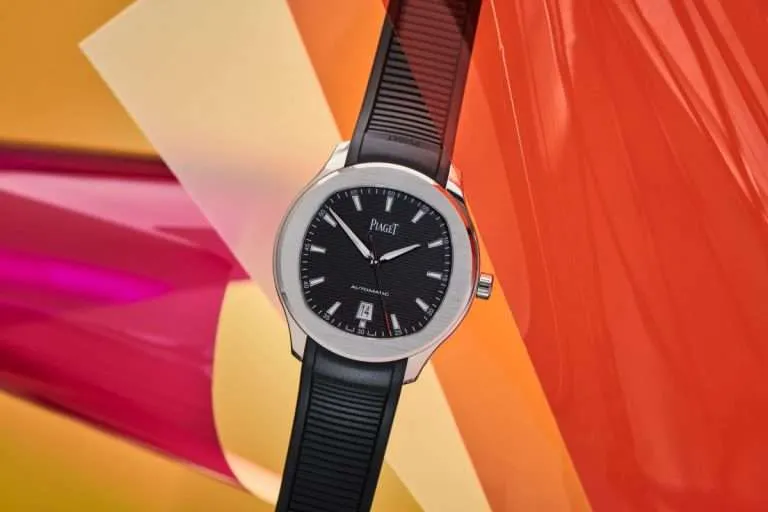 The Piaget Polo made its debut in 1979, designed by Yves G. Piaget to showcase the brand's unparalleled expertise in fine jewelry and watchmaking. Today, the Swiss watchmaker has introduced additional details to create the ultimate statement of luxury. The new Piaget Polo Date boasts a monochrome design, featuring an intense matte black dial with the brand's signature guilloché ridges for added depth and texture. The dial is also adorned with Super-LumiNova hour markers and a striking red-tipped second hand for a pop of color.
Underneath the sapphire display case back, the Polo Date is powered by the 1110P caliber, an automatic manufacture movement that demonstrates Piaget's technical prowess. The movement is housed in the Polo's signature 42mm stainless steel cushion-shaped case, featuring an elegant wide bezel with a horizontally brushed finish. As daring as it is handsome, the new black Polo Date is the ultimate modern sports watch, perfect for those who seek a unique and stylish timepiece for daily wear.
Hublot Big Bang Integral Titanium Watch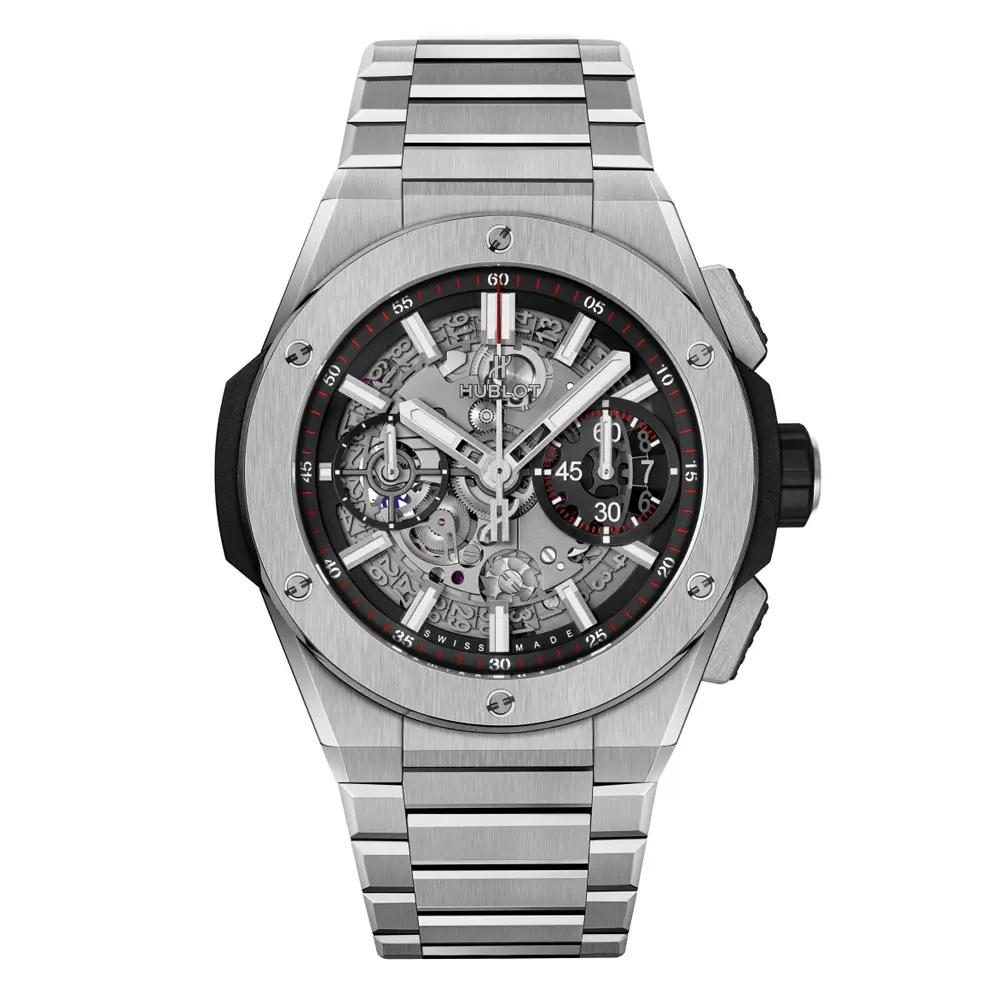 Built for action this self-winding Hublot Big Bang Integral watch is a lightweight titanium timepiece that gives you the look of a heavy-duty watch without weighing down your wrist. This self-healing metal will make this watch keep time while withstanding the test of time. The sandwich construction lends itself to using different materials to allow an integral bracelet that seamlessly fits into the case.