As we move further into the future, the gaming industry continues to evolve and adapt to new technologies, player preferences, and market trends. In 2023, we can expect to see some exciting game trends emerge and dominate the industry. From the rise of virtual reality to the increasing popularity of mobile gaming, game developers are constantly pushing the boundaries to create more immersive and engaging gaming experiences for players around the world. In this blog, we will explore the top 5 game trends that are set to take the gaming world by storm in 2023.
The Evolution of 3D Animation
Over the years, the video game industry has witnessed a significant shift towards 3D animation. This trend has taken the gaming world by storm, as it adds a sense of realism to the games, making them more engaging and captivating. Unlike traditional 2D animation, 3D animation provides players with an immersive experience, allowing them to interact with the game environment and its characters seamlessly. While 3D animation has long been used in the movie and TV industry, its use in video games has only recently started gaining traction.
VR and AR gaming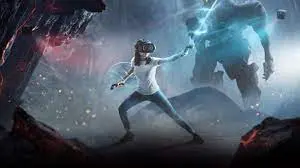 As technology continues to advance, virtual and augmented reality (VR and AR) gaming are becoming increasingly popular among gamers. VR and AR provide an immersive gaming experience that goes beyond traditional gameplay, transporting players into a fully interactive virtual world. With the use of head-mounted displays and sensors, players can move around and interact with their virtual surroundings, creating a sense of presence and realism that was previously unimaginable. In this article, we'll explore the exciting world of VR and AR gaming and discuss the latest trends and advancements in this rapidly evolving field.
Cross-platform gaming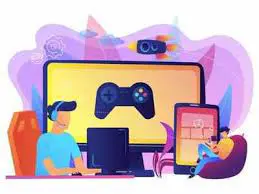 Cross-platform gaming has become a buzzword in the gaming industry, enabling players to connect and play games with others on different platforms. In the past, games were developed exclusively for a single platform, limiting players to only those who owned that particular console or device. However, with cross-platform gaming, players can now enjoy the same game with friends regardless of their gaming system. This trend has been on the rise in recent years and has led to increased collaboration between developers to make games more accessible to a wider audience.
Crypto games and play-to-earn
Axie Infinity generated $1.2 billion revenue in 2021, making it one of the highest grossing mobile apps surpassing Pokemon Go and Candy Crush Saga. It is a game based on the Ethereum blockchain, which lets users play-to-earn Axie coins, which they can then sell on a crypto marketplace.
Expect more of these games to come out in 2023, primarily designed to be like FarmVille or other play-to-earn mobile experiences over the years, but with the potential benefit of actual earnings through an altcoin rising in price.
Single-player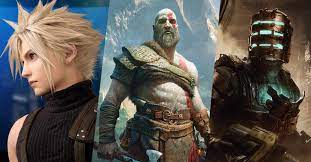 At The Game Awards 2021 we saw a lot of new solo games announced. Alan Wake 2 will be a survival horror experience, as will Slitterhead, from Silent Hill creator Keiichiro Toyama. Quantic Dream's making a Star Wars game and Hellblade's getting a sequel. The most anticipated game of 2022 is probably Bethesda's space-faring single-player game, Starfield.
This is several years, you'll remember after EA rang the death bell for linear single-player games and closed down Visceral accordingly. Turns out there's room for Fortnite and dozens of other high-quality solo experiences within the same marketplace after all.