For those who want to cut down on their coffee consumption, but at the same time stay awake, we have collected 7 substitute drinks. No less useful and for every taste.
Chicory
This drink more than others resembles coffee and its special taste. But at the same time, it is completely free of caffeine. But there are enough useful minerals and substances for the body. For example, potassium, calcium, phosphorus, iron and selenium. As well as vitamins A, E, C and group B. The latter help to keep the immune and nervous systems in good shape. And potassium, for example, improves heart function. Chicory is also able to reduce stress and fatigue, and fiber in its composition  – to improve the digestive tract. Which will also have a positive effect on your mood.
Kombucha
Derived from dried Japanese seaweed, this fermented beverage is rich in antioxidants, probiotics, and a variety of vitamins and amino acids. For example, those who drink kombucha get all the benefits of L-theanine. Which in a duet with a small amount of caffeine helps to "wake up" and not experience the familiar feeling of nervousness. Scientists have also shown that the drink helps to improve mental health, relieve depression and reduce the risk of heart disease. And also, kombucha will be useful for those who want to lose weight. Since the drink helps to remove toxins from the body and improves metabolism.
Turmeric tea 
Turmeric tea, brewed using the grated root of the plant, is considered one of the most effective ways to consume the spice. And also an alternative option that will help you concentrate and improve your performance. In addition, turmeric has been shown to reduce the occurrence of certain types of cancer through its antioxidant and anti-inflammatory properties. And also prevent Alzheimer's disease and diabetes.
Golden milk
Another healing drink, in which it is customary to add turmeric, as well as ginger, cinnamon and pepper. Thanks to the properties of the spice , golden milk not only helps to invigorate, but also improves mental health, memory and even bone density. A useful option for those who do not particularly like tea, but still want to take care of their health.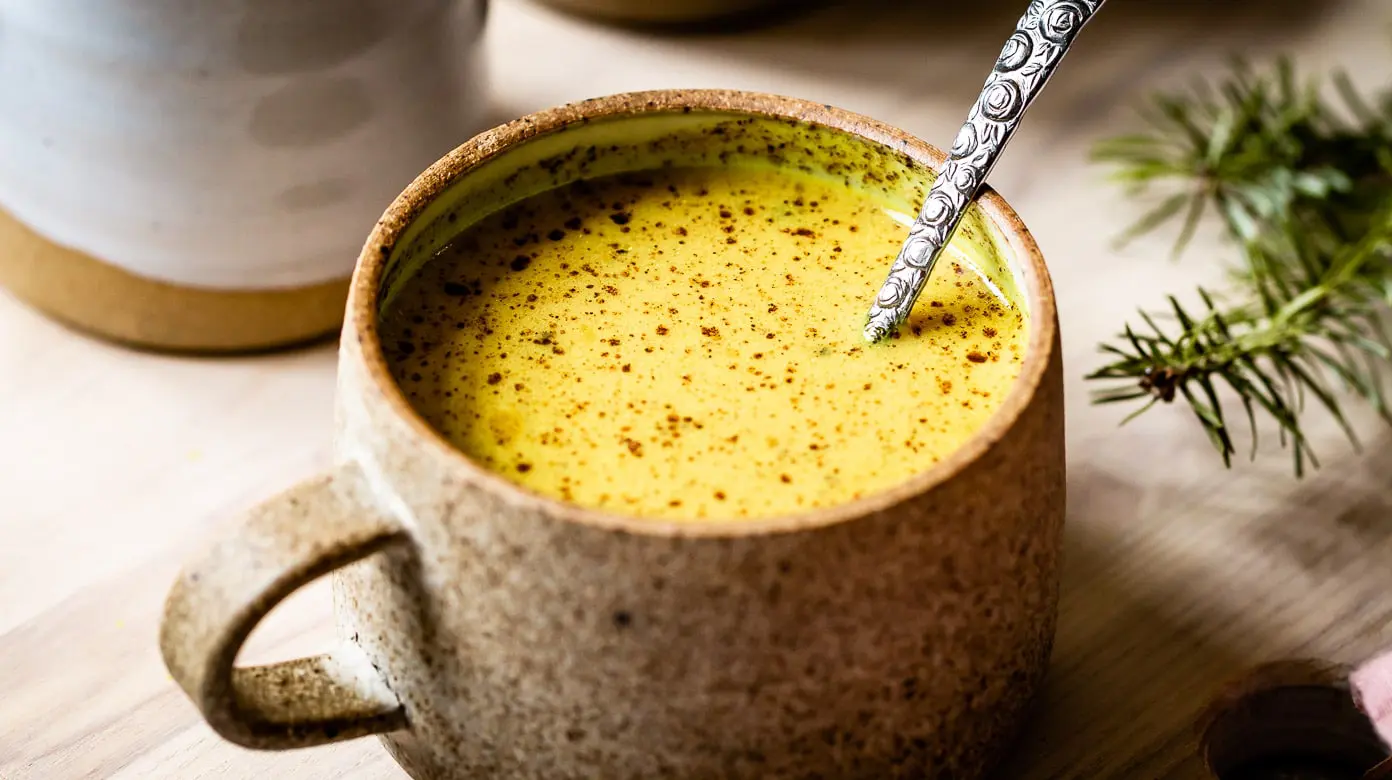 Green tea
Of all types of tea, green is the most useful. So, studies show that people who drink it are much less likely to get cancer. Namely, cancers of the bladder, breast, lung, stomach, pancreas and colon. In addition, drinking green tea has been shown to reduce the risk of type 2 diabetes and heart disease. And the caffeine it contains improves thinking and metabolism.
Matcha
The favorite drink of all Instagram bloggers not only looks beautiful in photos, but also benefits the body. Matcha is a Japanese green tea powder. And, like kombucha, it will help you cheer up, but more gently than if you drink coffee. Thanks to the same combination of caffeine and L-theanine. Also, the beneficial properties of matcha include the ability to fight the formation of cancer cells and reduce blood sugar. Moreover, this drink speeds up metabolism and improves concentration. In general, loving him is definitely not for one aesthetic appearance.
Mate 
Tea obtained from the leaves of the Paraguayan holly – a tree popular in southern countries. Thanks to the content of the natural stimulant theobromine, a cup of mate will provide you with a boost of energy and vitality. Mate also has antioxidant properties and can lower blood pressure. And also to strengthen the walls of blood vessels and speed up metabolism.
Read More: