McLaren, one of the most iconic teams in Formula One, has decided to let go of their technical director, James Key, due to a disappointing start to the 2023 season. With neither of their drivers, Lando Norris and Oscar Piastri, able to secure a single point, the team has been struggling with reliability issues and a significant lack of speed on straightaways.
Newly appointed team principal, Andrea Stella, and CEO Zak Brown have been evaluating McLaren's pitwall operations since the start of the season. As part of a larger restructuring effort, the decision has been made to replace the role of technical director with three specialised positions. Peter Prodromou will now serve as the Technical Director for Aerodynamics, while Neil Houldey will take on the role of Technical Director for Engineering and Design.
With these changes, McLaren hopes to turn things around and get back on track for the rest of the season. The team has a rich history in the sport and is known for its dedication to excellence, so it's no surprise that they're taking this step to make the necessary improvements. Time will tell if this new strategy pays off, but one thing is for sure: McLaren is not a team that gives up easily.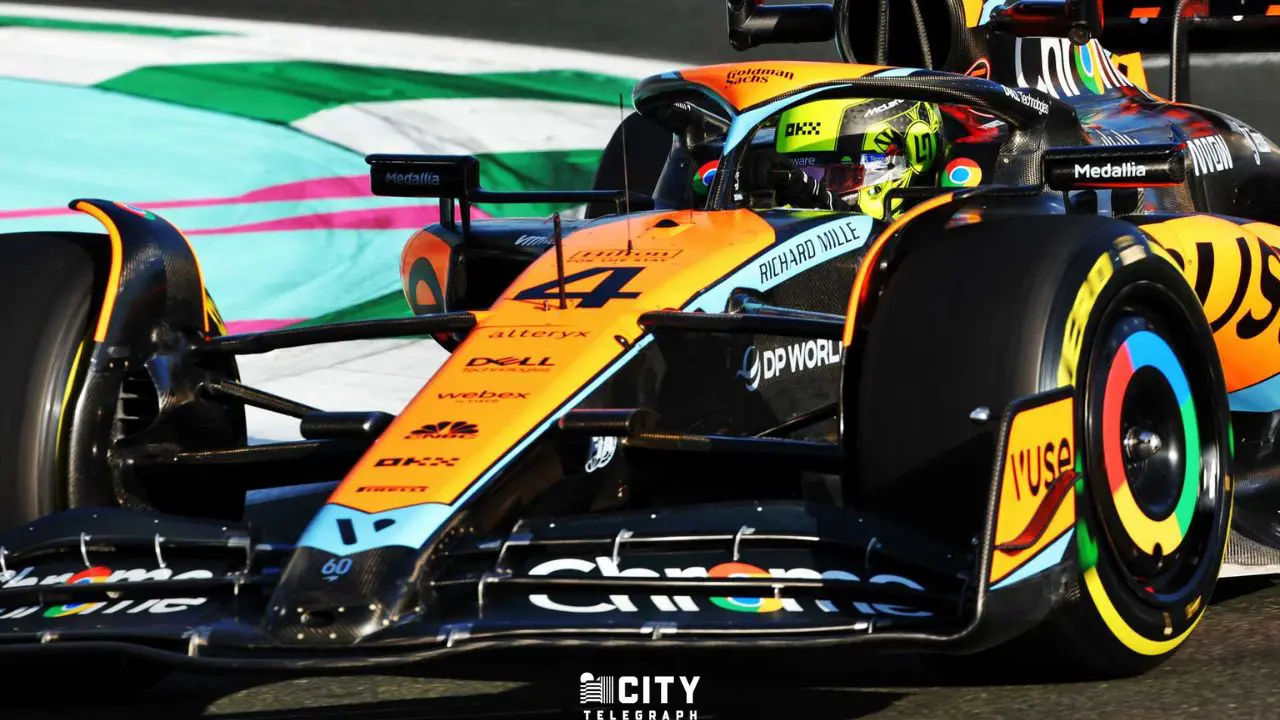 David Sanchez, who has spent a decade at Ferrari, will join as Technical Director, Car Concept and Performance, at the start of 2024.
All three will report directly to Italian chief Stella.
"I'd like to thank James for his hard work and commitment during his time at McLaren and wish him well for the future," Stella said, in a McLaren press release.
"Looking ahead, I am determined and fully focused on leading McLaren back to the front of the field. Since taking on the Team Principal role I have been given the mandate to take a strategic approach to ensure the team is set on a long-term foundation, for us to build on over the years.
"This new structure provides clarity and effectiveness within the team's technical department and puts us in a strong position to maximise performance, including optimising the new infrastructure upgrades we have coming in 2023."
McLaren finished third in 2020, fourth in 2021 and fifth in 2022 but are currently one of two teams yet to score a point in 2023.
Lando Norris has a contract with McLaren that runs until the end of the 2025 season, but there has been speculation about his future with the team due to their recent struggles. Meanwhile, Oscar Piastri joined the team this year and is competing in his first season in Formula 1.
According to Zak Brown, the team's CEO, it is crucial to establish a strong foundation for the next phase of McLaren's journey. He has acknowledged that their technical development has not been keeping up with their goal of returning to the front of the grid, and this has been apparent to him for some time.
"I'm pleased that, having completed a full review with Andrea, we are now able to implement the restructure required to set the wheels in motion to turn this around," added Brown. "These strategic changes ensure the long-term success of the team and are necessary to see McLaren get back to winning ways.
"We have everything coming into place now with our people and infrastructure and alongside an exciting driver line-up, I'm determined to see McLaren get back to where we should be."