According to the Korean Central News Agency's report on Friday, North Korean leader Kim Jong Un supervised the testing of weapons explicitly developed to carry out nuclear attacks against the US and its allies. The tests, which took place between Tuesday and Thursday, involved the trial of a new underwater drone capable of producing a "radioactive tsunami," as per the regime's claim.
The drone traveled along the country's eastern coast for almost 60 hours before exploding. Additionally, the tests involved cruise missiles that were mounted with simulated nuclear warheads.
"The mission of the underwater nuclear strategic weapon is to stealthily infiltrate into operational waters and make a super-scale radioactive tsunami through underwater explosion to destroy naval striker groups and major operational ports of the enemy," KCNA said.
North Korea's state media has announced the deployment of a new drone, but the country's existing mini submarines rely on outdated technology and are easily spotted in open waters.
The country continues to improve its nuclear strike capabilities, including developing quick-deploy solid-fuel ballistic missiles and new warhead delivery devices.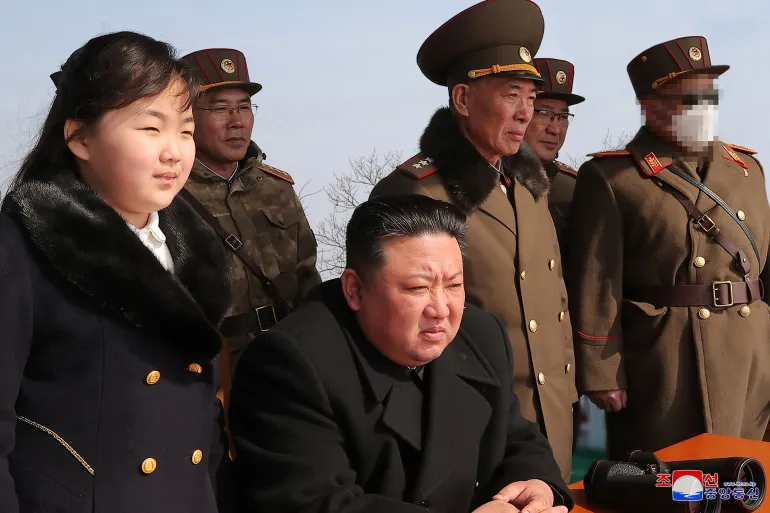 North Korea has warned the US of an unprecedented response to joint military exercises with South Korea, and the latest tests coincide with the end of a large US-South Korean drill. Further provocations could result from planned live-fire exercises in June.
According to KCNA, Kim Jong Un criticized the US for endangering regional stability with military actions under the guise of protecting allies, while the US and its allies contend that such drills are necessary to counter the threat posed by North Korea's advancing nuclear arsenal.
These drills had been reduced or discontinued under former President Donald Trump to facilitate nuclear negotiations, which ultimately yielded no progress in dismantling North Korea's weapons program.
Kim stressed the importance of maintaining a strong nuclear defense capability to protect against perceived threats from the US and South Korea, and emphasized the need for continuous development of the country's nuclear weapons program, as per KCNA.