G7: Sunak asserts new sanctions will hold Russia accountable for the Ukraine conflict
Rishi Sunak, during the G7 summit in Hiroshima, expressed his determination to ensure that Russia faces the consequences for its involvement in the war in Ukraine. The UK prime minister announced the implementation of fresh sanctions targeting Russian exports and urged other nations to join the effort.
The UK government plans to ban Russian diamond imports, which accounted for $4 billion (£3.2 billion) in exports in 2021. Additionally, legislation to be introduced later this year will block imports of Russian-origin copper, aluminum, and nickel.
Sunak emphasized the importance of standing up for democracy, freedom, and the rule of law, stating that it is right to defend these principles. He hoped that partner countries would follow suit, making the sanctions more effective and ensuring that Russia pays the price for its illegal activities.
The UK government also intends to target 86 individuals and companies connected to President Vladimir Putin, including those actively undermining existing sanctions.
Since Russia's attack on Ukraine, the UK has already imposed sanctions on over 1,500 individuals and entities, freezing more than £18 billion in assets. Last year, the UK, US, Canada, and Japan banned imports of Russian gold to disrupt the country's ability to finance the war in Ukraine. Downing Street claims that over 60% of President Putin's war chest, approximately £275 billion, has been immobilized.
The US and the EU have also implemented similar sanctions on Russia, including a ban on Russian diamonds, seafood, and vodka. The EU, led by President of the European Council Charles Michel, aims to further isolate Moscow by restricting trade in Russian diamonds.
Prime Minister Sunak, attending the G7 summit, will visit the Hiroshima Peace Park, where the first nuclear bomb was detonated. Discussions during the summit are expected to focus on the Ukraine conflict and economic security.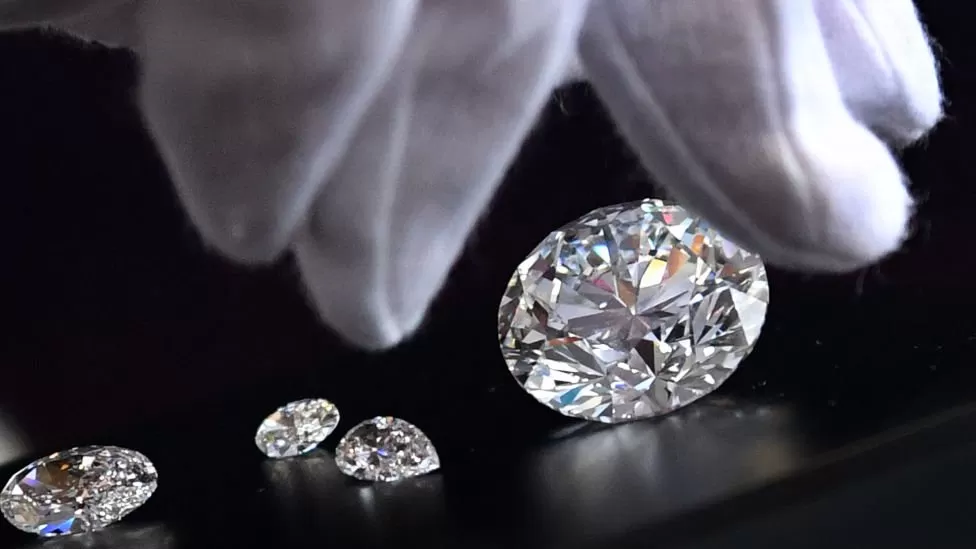 Russia has recently intensified missile attacks on Ukraine, while Ukraine appears to be successfully intercepting more Russian missiles.
Sunak intends to caution world leaders against complacency in defending shared values and standing up to autocratic regimes. On the sidelines of the summit, he will also meet with Indian Prime Minister Narendra Modi, who is attending as a guest. Modi has maintained a neutral stance on Russia's invasion of Ukraine, advocating for peaceful dialogue to resolve the conflict.
Sunak commended India for positive steps in its position on the war. He highlighted that the imposed sanctions underscore the unified stance of the G7 against the Russian threat.
As the leaders gather in Hiroshima, a city symbolic of the horrors of war and the importance of peace, Sunak emphasized the need to intensify efforts in defending freedom, democracy, and tolerance in Ukraine and the wider Indo-Pacific region.