The passing of Aragon: One of the First Red Kites Released in UK's Successful Reintroduction Program
Tragic news has emerged as one of the early pioneers of the red kite reintroduction program in the UK, Aragon, has passed away. The majestic bird, who played a vital role in the program's success, was discovered injured near a school in Witney, Oxfordshire, and was rescued by Chrissie Gaines, owner of a bird sanctuary.
Upon investigating further, it was revealed that Aragon belonged to the second batch of red kite chicks brought from Spain in 1994. With an estimated age of 29, he was considered one of the oldest red kites in the UK.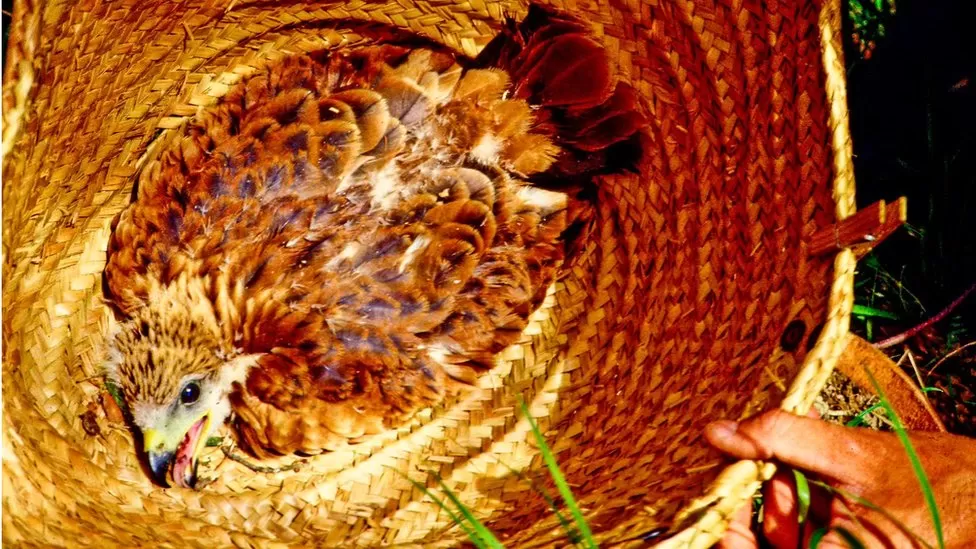 During the 1980s, red kites were on the brink of extinction, listed as one of the three globally-threatened species in the country. However, thanks to the successful reintroduction efforts, their population has rebounded, boasting around 1,800 breeding pairs today.
Aragon was originally released in the Wormsley Estate in Buckinghamshire and had since settled in the Thames Valley area near the Chilterns. Ms. Gaines, who runs Chrissie's Owls and a sanctuary for rescued birds of prey, received a call from Gateway Primary School in Carterton, reporting the injured bird found near the school premises.
She shared her experience, saying, "We suspect he had been attacked by other birds; he was severely injured and in a distressed state when I took him to the vets. They administered antibiotics, and I nursed him at home. Although he initially showed signs of improvement, his condition, unfortunately, took a turn for the worse."
It was during this time that Ms. Gaines noticed a ring on Aragon's leg, prompting her to reach out to a friend who possessed the corresponding number. That's when she discovered Aragon's remarkable history, including the fact that the ring had been fitted by Dr. Mike Pienowski, a member of the original red kite reintroduction team in the 1990s.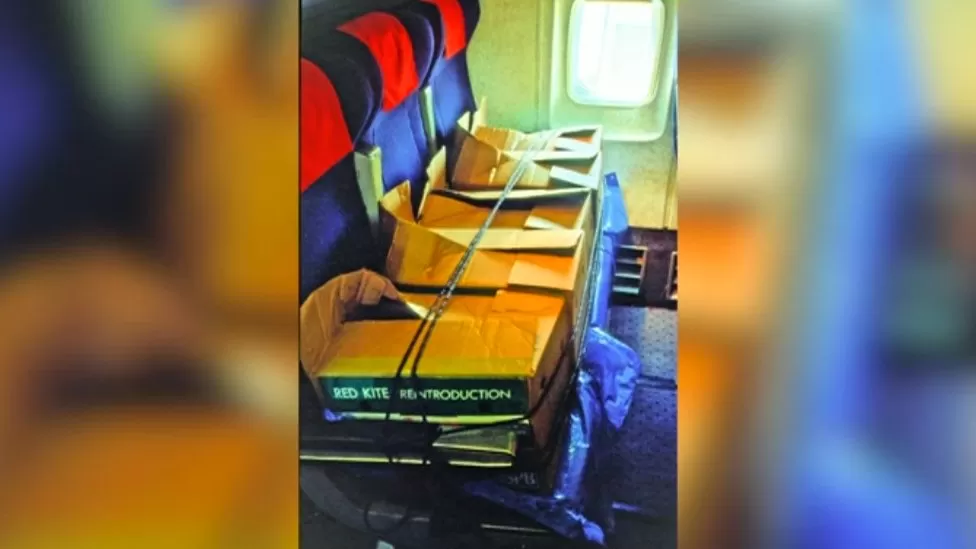 Expressing her astonishment, Ms. Gaines said, "I couldn't believe it. We are aware of the conservation project's success in releasing the kites, but if Aragon hadn't been found, we wouldn't have known how long the original group had survived. We believe he now holds the record as the oldest red kite in the UK, as the last recorded one lived to be 25."
Reflecting on the significance of Aragon's life, Ms. Gaines added, "In all my years working with birds, I have never come across a story quite like this. Usually, released birds have a relatively short lifespan in the wild. Aragon, however, mustn't be forgotten. He is a part of history, and we honor his legacy."