Scottish Junior Doctors Offered a 14.5% Pay Rise Following Negotiations.
Following discussions with BMA Scotland, junior doctors in Scotland have been presented with a proposal for a 14.5% salary increase. The offer, put forward by the Scottish government, covers the period from 2022 to 2024.
This development comes after junior doctors recently voted in favor of a 72-hour strike, which would mark their first nationwide walkout in protest of pay issues.
BMA Scotland has announced that it will conduct a consultative vote among its junior doctor members to gauge their response to the pay offer.
The Scottish government has stated that the new proposal signifies a £61.3 million investment in junior doctor remuneration, making it the largest increase in the past 20 years and the most favorable offer in the UK.
If accepted, the final offer would entail a 6.5% raise in the year 2023/24, in addition to an extra 3% toward an already agreed-upon 4.5% uplift in 2022/23. This accumulates to a cumulative rise of 14.5% over the span of two years, matching the recent pay award accepted by nurses and other NHS workers in 2023.
During a ballot conducted among BMA Scotland members, 97% voted in favor of a 72-hour strike, demanding a 23.5% increase above inflation.
This development follows strikes by junior doctors in England, who engaged in three-day walkouts in March and four-day walkouts in April.
Of the eligible 5,000 junior doctors in Scotland, more than 71% participated in the vote, with 97% supporting industrial action.
A potential strike would impact scheduled surgeries, clinics, and GP appointments.
Junior doctors, who are fully qualified medical professionals but not specialized staff doctors, consultants, or GPs, account for 44% of doctors in the NHS in Scotland.
Health Secretary Michael Matheson expressed his satisfaction in reaching an agreement with BMA Scotland after intense negotiations spanning several weeks. He further remarked that the concerns regarding pay and the need for broader modernization of pay bargaining had been taken seriously.
The final decision rests with junior doctors, who are urged to carefully consider the offer. BMA Scotland will seek the input of its members through a consultative vote.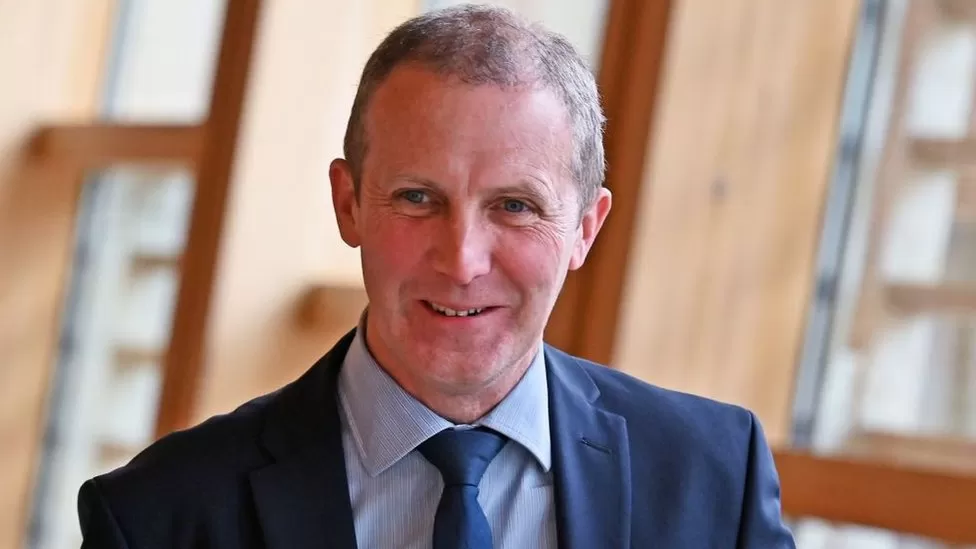 Dr. Chris Smith, Chair of the Scottish Junior Doctors Committee, emphasized that the BMA had not yet accepted or agreed to the deal. However, he acknowledged that the offer represented an improvement compared to the 4.5% increase awarded last year. He noted that the enhanced offer for 2022/23 would slow down the erosion of doctors' pay, which had been accelerating for the past 15 years due to declining real terms wages.
Dr. Smith emphasized the BMA's unwavering commitment to rectifying the historical pay decline and stated that it would continue to be a top priority moving forward.
He added, "We believe this offer reflects the best that the Scottish government is willing to provide following this series of negotiations. That is why it is crucial."