Justice Secretary Defends Civil Servants Over Referral of Boris Johnson to Police for Potential Covid Rule Breaches
The Justice Secretary has come forward to support the actions of officials who shared information with the police regarding potential rule violations by Boris Johnson during the Covid pandemic. After reviewing the former Prime Minister's official diary, civil servants referred the matter to two police forces.
Alex Chalk, the Justice Secretary, emphasized that the officials would have faced criticism if they had chosen to withhold the information. A spokesperson for Mr. Johnson denied any additional breaches of Covid rules and labeled the allegations as "totally untrue."
The Cabinet Office clarified that the civil servants were obligated to disclose the documents to the police in accordance with the rules of the civil service. The initial report by The Times stated that Mr. Johnson had been referred to Thames Valley police based on entries in his ministerial diary that revealed visits by family and friends to Chequers, the Prime Minister's country residence in Buckinghamshire, during the pandemic.
According to Mr. Chalk, Mr. Johnson's diary was being reviewed by lawyers in order to provide relevant material to the Covid inquiry. The lawyers raised concerns about certain aspects, prompting the information to be passed on to civil servants, who then referred it to the police. Mr. Chalk emphasized that there was no ministerial involvement in the process.
The Justice Secretary acknowledged the challenging position faced by civil servants and highlighted that the assessment ultimately depended on the content of the documents, which he had not personally seen.
As of now, it is understood that Mr. Johnson has not been contacted by the police regarding this matter. A spokesperson for the former Prime Minister alleged that the events under scrutiny were within the rules, either held outdoors or falling under other lawful exceptions. They criticized the accusations as unfounded and politically motivated.
Thames Valley Police confirmed receiving a report of potential Health Protection Regulations breaches at Chequers between June 2020 and May 2021. The Metropolitan Police also released a similar statement, stating that their information pertained to potential breaches at Downing Street.
The latest revelations have been shared with the Commons Privileges Committee, which is currently investigating whether Mr. Johnson provided misleading information to Parliament regarding Covid rule-breaking incidents in government buildings.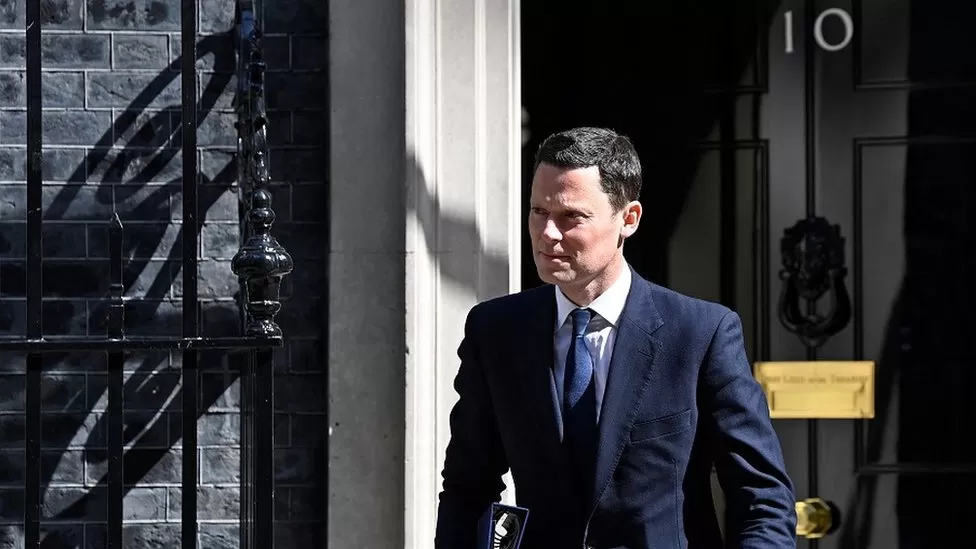 Mr. Johnson resigned as Prime Minister in July, partly due to public outrage over revelations of his violation of Covid lockdown rules. In April 2022, he received a fine for breaking lockdown regulations after attending a gathering on his birthday in June 2020. Additionally, in May 2022, a report by former senior civil servant Sue Gray detailed a series of social events held in Downing Street that had contravened the rules.