According to one of Ukraine's top security officials, the country is prepared to initiate its long-awaited counter-offensive against Russian forces. Oleksiy Danilov, Secretary of the National Security and Defense Council of Ukraine, revealed to the BBC that an assault to regain territory from President Vladimir Putin's occupying forces could commence "tomorrow, the day after tomorrow, or in a week," although he did not specify a precise date.
Danilov emphasized the gravity of the decision, highlighting that Ukraine's government must avoid making mistakes as this represents a historic opportunity that cannot be squandered. As a key figure in President Volodymyr Zelensky's de facto war cabinet, Danilov's interview with the BBC was interrupted by a summons from President Zelensky himself for a meeting to discuss the counter-offensive.
During the interview, Danilov confirmed the withdrawal of some Wagner mercenary forces from the city of Bakhmut, the site of the war's bloodiest battle so far. However, he clarified that they were regrouping in three different locations and their withdrawal did not signify an end to hostilities.
Addressing Russia's deployment of nuclear weapons to Belarus, Danilov expressed a sense of calm, stating that it was not unexpected news for Ukraine.
Ukraine has been meticulously planning its counter-offensive for months, using the time to train troops and obtain military equipment from its Western allies. The stakes are high as the Kyiv government aims to demonstrate to the Ukrainian people and its allies in the West that it can break through Russian lines, overcome the military deadlock, and reclaim sovereign territory.
According to Mr. Danilov, the Ukrainian armed forces will initiate the assault when military commanders determine that it will yield the best results in the ongoing war.
When asked about the readiness of the Ukrainian armed forces for the offensive, he responded that they are always prepared, just as they have been ready to defend the country at any given time. He emphasized that it is not a matter of timing but rather the recognition of the historic opportunity bestowed upon Ukraine to become a truly independent and significant European nation.
Regarding the timing of the offensive, he stated that it could potentially occur tomorrow, the day after tomorrow, or within a week. However, he expressed that it would be inappropriate for him to disclose specific dates as it is a highly sensitive matter. The task ahead is of great responsibility for the country, and they are fully aware that they cannot afford to make any mistakes.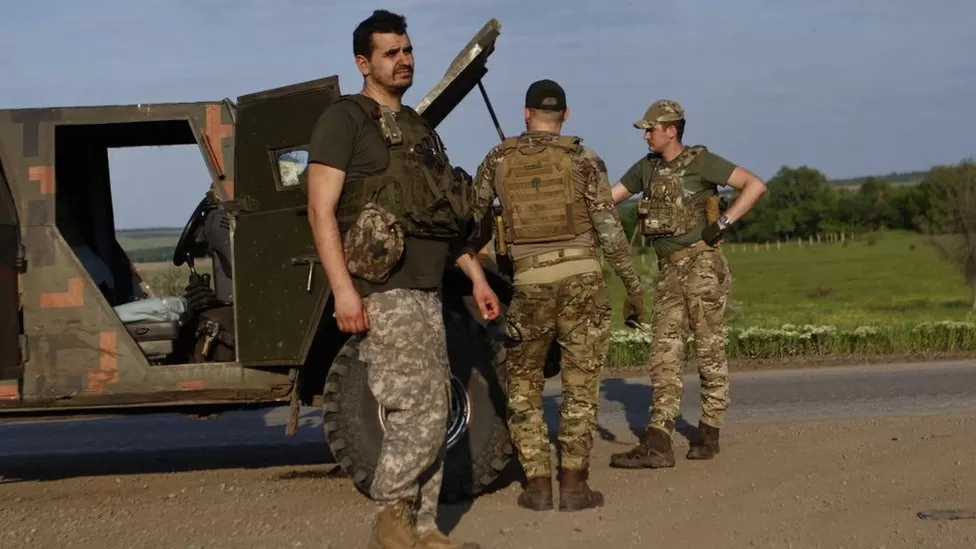 Mr. Danilov dismissed the notion that the counter-offensive had already commenced, clarifying that the Ukrainian armed forces have been engaged in tasks such as demolishing Russian control centers and military equipment since February 24 of the previous year.
"We have no days off during this war," he said.
He defended the decision by Ukraine's army to fight in Bakhmut for so many months, a battle that has cost the lives of many of its soldiers.
"Bakhmut is our land, our territory, and we must defend it," he said. "If we start leaving every settlement, that could get us to our western border as Putin wanted from the first days of the war."
He said that "we control only a small part of the city, and we admit to that. But you have to keep in mind that Bakhmut has played a big role in this war."
Asked if Wagner mercenaries were leaving, he replied: "Yes, that is happening. But it doesn't mean that they will stop fighting with us. They are going to concentrate more on other fronts… they are regrouping to other three locations."