Long-term projections have Meta at $220 by the end of 2023 and $250 by 2024. Meta stock will hit $270 in 2025, $290 in 2027, and $450 in 2030, with further gains expected thereafter.

Meta Platforms Inc. stock is a bad long-term (1-year) investment.
At City Telegraph, we predict future values with technical analysis for a wide selection of stocks like Meta Platforms Inc. If you are looking for stocks with good returns, Meta Platforms Inc. stock can be a bad, high-risk 1-year investment option. Meta Platforms Inc. real-time quote equals 214.720 USD on 2023-04-05, but your current investment may be devalued.
Meta Platforms Stock Chart and Share Price Forecast, Short-Term "META" Stock Prediction for Next Days and Weeks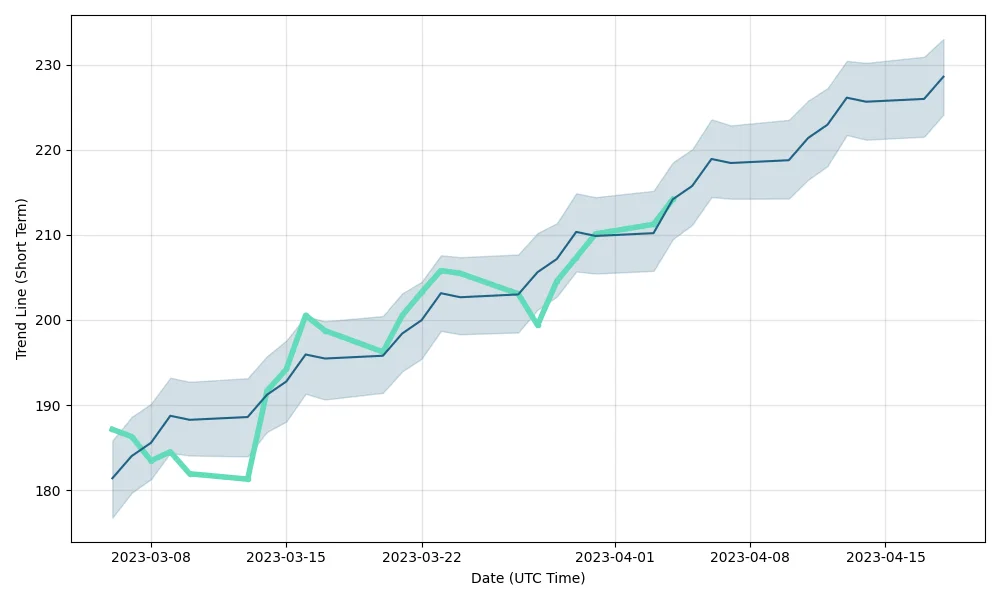 Meta Platforms Inc. (META) Forecast Chart, Long-Term Predictions for Next Months and Year: 2023, 2024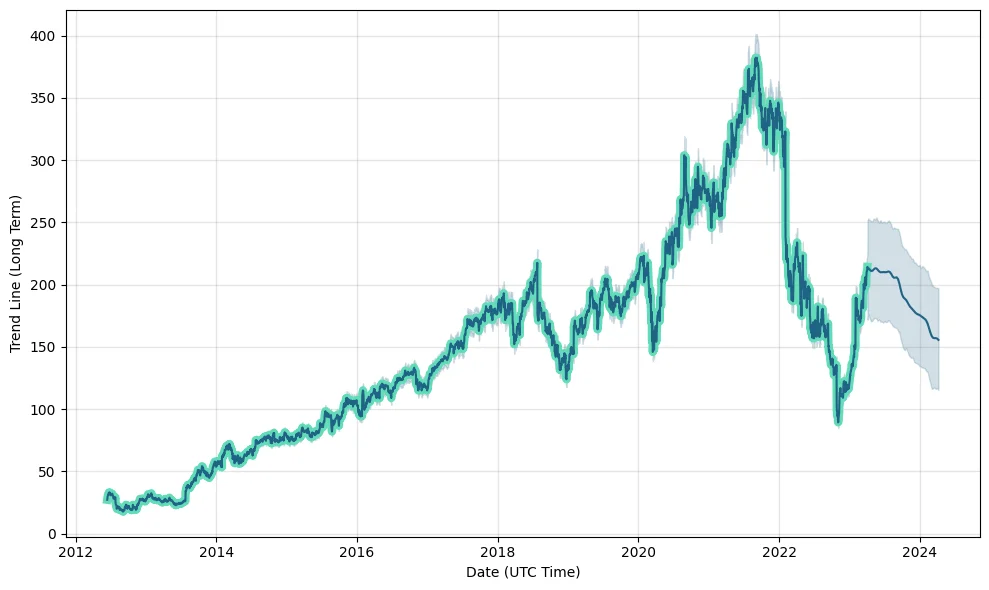 Technical Analysis of Meta Platforms Inc (Facebook) by City Telegraph using Moving Average (MA) with range 50 and 200.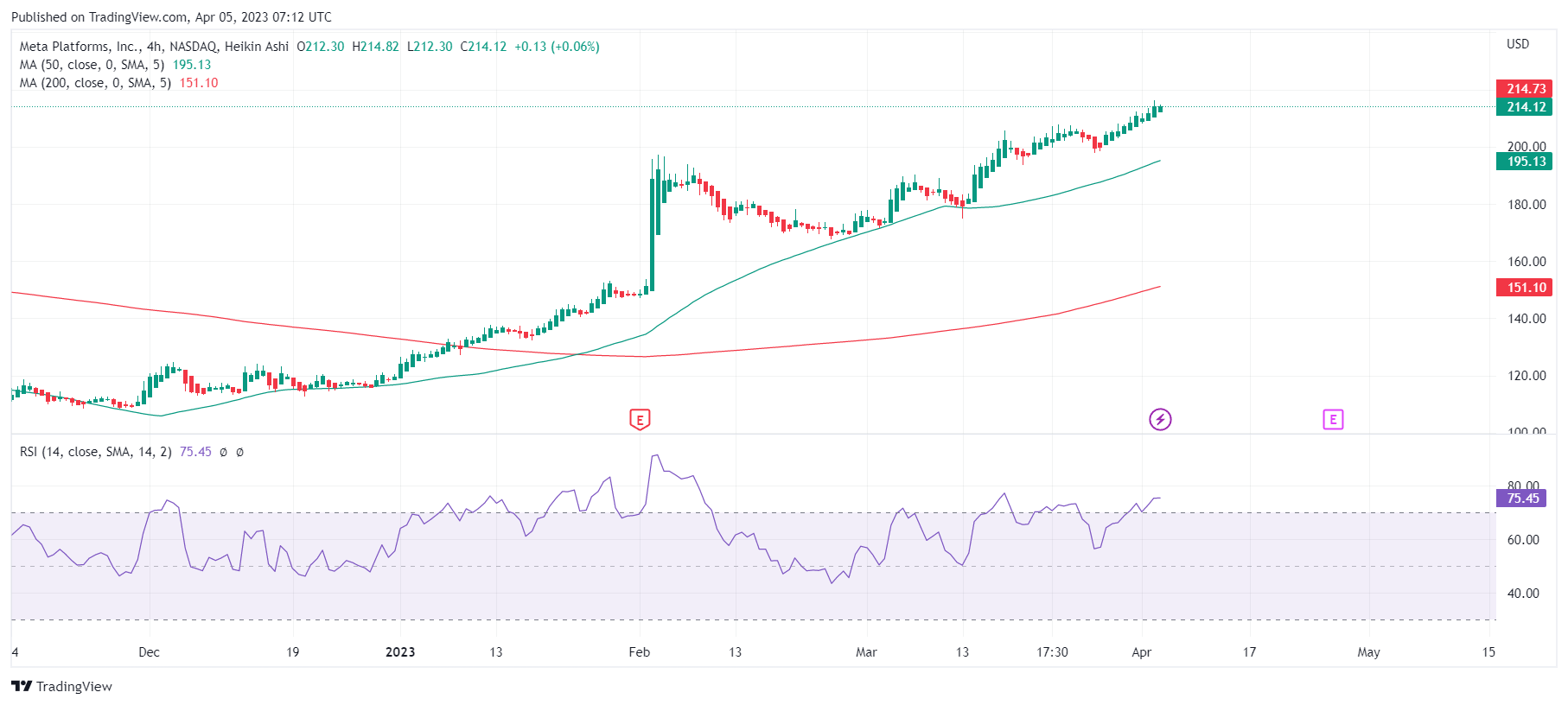 As per the above chart, it can be clearly seen that on 25 Jan 2023, the MA (50) crossed over MA (200). This means the market has been bullish since the beginning of 2023. This is a Gloden cross, and since then date, i.e., 5 April 2023, the Meta (Facebook) Stock Price has increased by 69.79%. The price at the golden cross, i.e., on the date 25 Jan 2023, was 126$ (approx) (As per Nasdaq), and now at the time of writing, the Meta (Facebook) Stock price is trading at 214$ (approx).
As the RSI (Relative Strength Index) the RSI is a little over 70 (default range), which means the Meta Stock might experience a price drop or correction in the coming days. Overall the market is not bad for Facebook stock in 2023-2024
Meta Platforms Inc. (Facebook) stock Price Forecast by TradingView.com
technical Indicators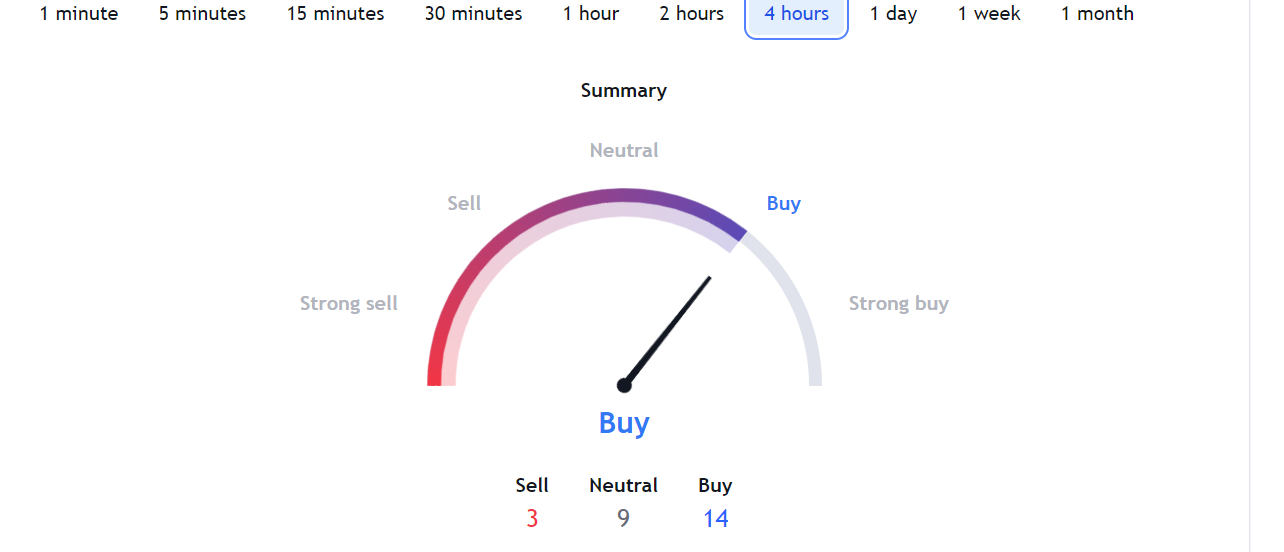 TradingView.com provides a range of technical indicators and charting tools that can be used to analyze stock price trends and forecast future movements. Common indicators include moving averages, Bollinger Bands, and Relative Strength Index (RSI).
It's important to note that while technical analysis can be helpful in predicting short-term stock price movements, it may not be as effective in forecasting long-term trends. Additionally, stock prices can be influenced by various factors, including market trends, company performance, and global economic conditions, among others.
Historical data:

Market Cap (Previous Close): 549.48 B
Price in USD (Previous Close): 214.720
Share Volume (Previous Close): 27.45 M
Price in USD (Last): 214.720
52 Week Change: -8.580
90-Day Moving Average: 173.071
Beta: 1.1799
52week High: 236.86
52week Low: 88.09
50-Day Moving Average: 179.5232
200-Day Moving Average: 150.6043
Shares Short: 28684969
Shares Short Prior Month: 27448198
Short Ratio: 0.99
Short Percent: 0.0129
Forecast data:
52 Week High: 213.992
52 Week Low: 155.222
45-Day Moving Average: 212.253
90-Day Moving Average: 211.343
Pivot, Resistance Levels, and Support Levels
For Stop Loss and Trading Targets
Calculation For Trading:
Resistance Level (R3): 217.910
Resistance Level (R2): 216.600
Resistance Level (R1): 215.660
Pivot Point: 214.350
Support Level (S1): 213.410
Support Level (S2): 212.100
Support Level (S3): 211.160
FREQUENTLY ASKED QUESTIONS (FAQs)
What will Facebook be worth in 5 years?
Facebook (Meta) is a large and established company with a significant market share in the social media industry. Its value is likely to be influenced by the industry's performance and broader economic conditions. Over the past few years, Facebook (Meta) has continued to grow its user base, expand into new markets, and diversify its revenue streams through strategic acquisitions and technological innovations. The company is expected to continue investing in new technologies and products, potentially driving growth and increasing its overall value over the next five years. However, various factors can influence stock prices, and any predictions should be made with caution and based on thorough research and analysis. It is recommended to consult with a financial advisor before making any investment decisions.

How much will META be worth in 2025
According to a current stock forecast for Meta, it's predicted that the value of Meta shares will experience a 2.35% increase and reach $219.58 per share by April 10, 2023. Technical indicators suggest that the current sentiment is Bullish, while the Fear & Greed Index displays a reading of 39 (Fear). Over the past 30 days, the stock has had 20/30 (67%) green days and experienced 7.33% price volatility. Based on this forecast, it may be an excellent time to consider buying Meta stock since it trades 2.30% below the predicted value.
Is FB a long-term buy?
Meta (formerly Facebook) is a dominant player in the social media industry, with a diversified revenue stream and a history of growth and innovation. However, various factors can influence stock prices, including market trends, company performance, and global economic conditions. Therefore, conducting thorough research and analysis is essential before making investment decisions. Investing in stocks for the long term can be beneficial, but having a diversified portfolio and considering individual investment goals and risk tolerance is necessary. Seeking professional advice is always recommended.
What is the META stock price prediction for 2024?
According to forecasts, Meta stock is expected to perform well in 2024, with a projected yearly high of $384.046. This peak is anticipated to be the highest point for the store during that year.