Seven out of ten workers say they use Whatsapp daily to send sensitive documents to the office: that's why it's wrong and harmful for everyone
Whatsapp is becoming a real working tool . Between groups, private chats and video calls in smart working, the messaging app par excellence is accompanying us in the gradual return to the office by providing us with a privileged channel for all kinds of business communication. Leaving aside the goliardic groups – whether they are among colleagues or friends – the problem arises when you try to speed up a practice or sending a sensitive document using the green chat rather than a safer or more institutional tool.
The difference lies in the fact that using a key or a shared drive at company level minimizes the risks of disseminating information to the outside : a smartphone can be lost, stolen or even broken – and therefore to be taken to an external company for repair – hypothetically jeopardizing all data shared on behalf of the office. And, according to a research carried out by Veritas Technologies – a company specialized in the production of technological solutions for data protection – the problem is rooted almost everywhere: out of the 12,500 interviewed, 75% of employees would use Whatsapp for their work communications. frequently, with a spike of 71% who say they use it to send sensitive information on behalf of the company they work for.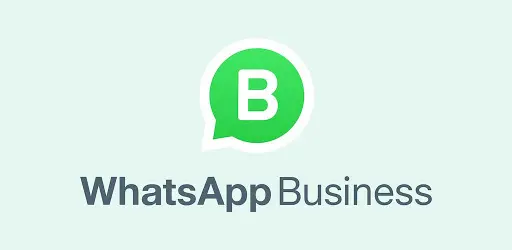 Even Feder privacy took a similar photograph of the workforce registering a 52% of respondents confessed to use WhatsApp to send documents, scans and shared files in a simple and fast. The problem is that a quarter of them are wrong recipients (24%) and handle company passwords, credit card codes, strategic plans and customer data directly in chat. For this and 4 other reasons it is always good to try to avoid using Whatsapp for work as much as possible .
For security reasons
We know well that Whatsapp chats are end-to-end encrypted making them practically armored from the outside. However, there is an account security problem : the cybercriminals have gotten smart and studied a series of techniques to kick you out of your profile and ask you for a ransom in order to regain control. There is social hacking , the 6-digit PIN trick or trying to steal your information by making you click on a malicious link directly in chat or via text. For this reason, it is good to pay attention and follow some tips: first of all, use a VPN to browse and protect yourself from any public Wi-Fi; protect the backup of conversations by regularly downloading it to your personal laptop, set a security PIN on your Whatsapp account and try to use common sense by trying not to share personal information in chat.
In order not to violate the GDPR
If you use Whatsapp for work, it must be a procedure specifically regulated by your company on the internal privacy manual, under penalty of a violation of the GDPR. The famous all-employee workgroup that is also used for official communications is a borderline system that could be impeached by an angry employee who wants to sue his former company that he broke up with.
Also Read:
To not always have to be available
By now we live perpetually glued to the smartphone and, especially for those who do smart working, this means being always available. For this reason, trying to avoid using Whatsapp for work helps you to disconnect from the office to better distinguish your working life from the private one, guaranteeing more privacy and better productivity overall.
To avoid falling into the crime of breach of correspondence
Jurisprudence teaches that messages exchanged within a closed group are comparable to private correspondence and as such are subject to the secrecy of its content. What does it mean? That sending screenshots of the conversation to the boss or to anyone who is not present in a group constitutes a crime and can be punished with imprisonment for up to one year.