IOS 14 introduces the long-awaited ability to set the default browser and email client, that is, links from third-party applications or email addresses can now open in those applications that the user chooses. But there is one nuance, which we will discuss below.
How do I install the "default" browser or email client? You need to open the settings and scroll through them to the desired application, for example, the Chrome browser. Then you need to tap on it and find the item "Default browser application". Here you need to select the desired program.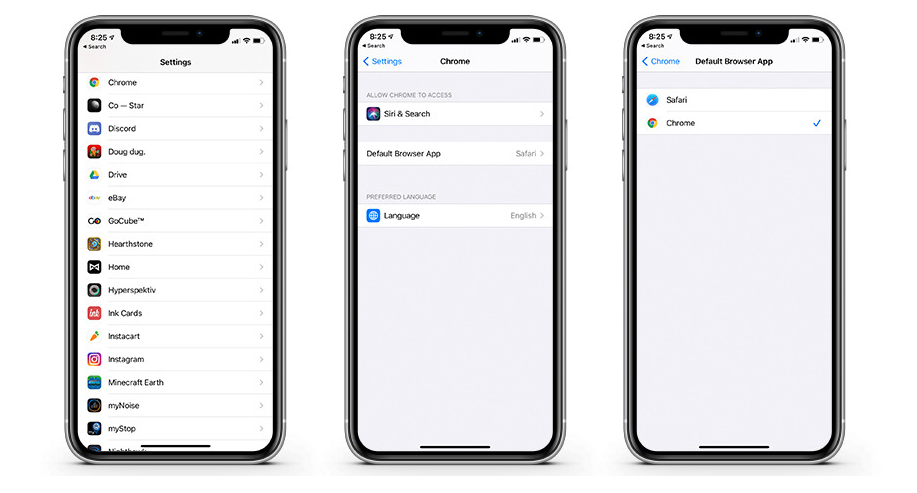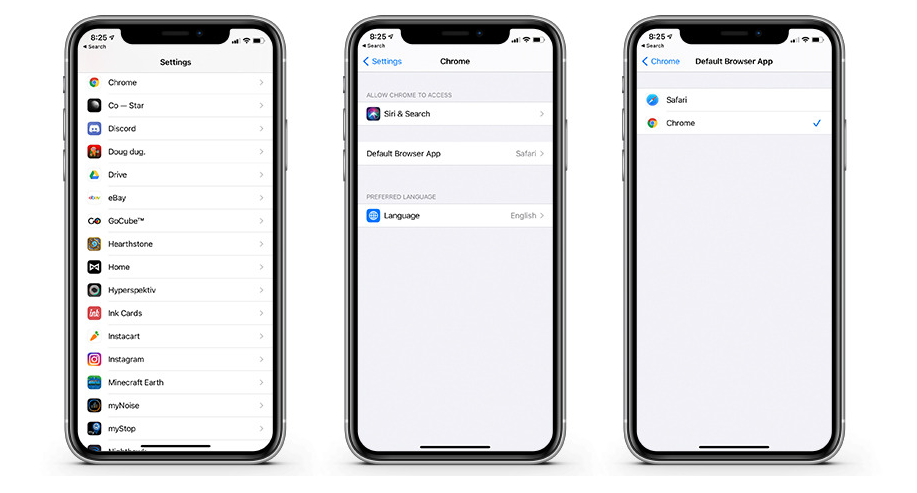 At the moment, Google Chrome, Mozilla Firefox, Microsoft Edge and DuckDuckGo can be installed as the main browser, but in the near future this list will be expanded, since this feature must be implemented by the application developers themselves.
The main nuance is that the default settings for applications after restarting the device are reset to standard Safari and Mail. Perhaps the company will fix this in the next iOS update.
The settings of the default email and navigation application are not centralized in an iOS 14 menu, so you will have to go to the app you want by default and apply the changes there . The problem is that not all browsers and email clients have it enabled yet, so it's time to try. Under our first impressions, Google Chrome, Microsoft Edge and Firefox allow the choice as the default browser, also Microsoft Outlook in the email section (Gmail not yet).
To change the default app in iOS 14 you must do the following:
Go to the iOS 14 settings and scroll down to the application you want as the default (Chrome, Edge, Outlook …).
You will see that in the app options a menu of ' Default mail app ' or ' Default browser app ' appears, depending on what you are configuring. Click there.
Choose the application you want among all those installed: that will be the one that opens by default every time you click on a web link or an email address.
In general there will be no problems and the application will always open by default, although in some cases it may end up skipping Safari or Mail. The operation does not entail more than a specific inconvenience. And it is surely the beginning of the choice of other default functions.