The global electric vehicle (EV) market is growing steadily at a compound annual growth rate (CAGR) of 21.7 percent. It is expected to grow from 8.1 million units to 39.21 million in 2030. This exponential growth is due to various factors, including pollution problems.

Governments worldwide are driving the EV industry through subsidies and regulations, and consumers are pushing for the low-emission ride of the fossil-fueled vehicles that threaten our planet.
When the first electric cars were produced/launched, the exceptionally high initial cost, short battery range, low speed, and much lower environmental concern kept the industry from taking off. However, over the past ten years, widespread interest from Original Equipment Manufacturers (OEMs), customers and governments has resulted in heavy investment in EV manufacturing and battery technology, resulting in millions of vehicles being sold in multiple countries.
All major global and Indian OEMs have invested in and launched EVs. Many new OEMs have attracted significant investments and launched highly successful models, building demand for EVs and creating unicorns.
Tesla is one of the world's most successful EV companies/brands, but other companies such as Mercedes Benz, Tata, MG, GM, Audi, Hyundai, Nissan, BMW, and Renault have also launched EVs that meet customer demands in various markets.
There is no doubt that electric vehicles are the future of driving and mobility, and although newer materials may be used in battery chemistry and innovation will continue, the trend is irreversible for the following reasons:
Significant savings in O&M costs: O&M costs are a large part of operating a vehicle. It is now common knowledge that EV buyers spend less on fuel/power and maintenance because EVs have fewer moving parts than gasoline engines which makes for less maintenance. Easy.
Electric cars have very few parts that can break or must be repaired or replaced. This eliminates the need to change engine oil, making electric car maintenance easier at a lower cost.
Oil, the dominant energy source, causes various problems because transportation still depends on oil. But electric vehicles offer everyone a cleaner, better way to get around. Increasing the number of electric cars on the road will reduce the demand for millions of barrels of oil in the future.
Environmental Savings in Carbon Emissions: Switching to electric mobility will help India save nearly a gigatonne of carbon emissions by 2030. Every electric car on the road helps reduce air pollution, which harms the younger generation. The world is struggling with global warming and drastic climate changes, increasing conflicts and political tensions between nations. Car buyers are willing to do their bit for the environment by switching to electric cars, which have zero exhaust emissions and help protect the environment from smog and climate change.
This initiative dramatically reduces environmental damage and improves people's health—less removal of harmful emissions results in better air quality, which means fewer health problems.
Excellent driving experience with reduced driving fatigue/stress: The EV has no gears, ensuring a great driving experience without complicated controls. Acceleration, brakes and steering easily to steer and enjoy a relaxed, comfortable, safe and quiet ride.
Less noise is another added benefit of using an electric car. Electric motors are very quiet compared to combustion engines and their exhaust systems. Several studies have shown that vehicle noise can have many negative impacts, such as: B. increased anxiety, depression, high blood pressure, heart disease, stroke, etc. Noise pollution can also increase the risk of major depressive symptoms in humans.
Convenient charging: Electric vehicles charge their batteries electrically instead of using fossil fuels such as gasoline or diesel. With the increasing number of EV charging stations, it will be easier for consumers to charge their batteries at the nearest station instead of waiting in long lines at CNG stations or gas stations. EV owners can also use a charger to charge their batteries in the comfort of their own home.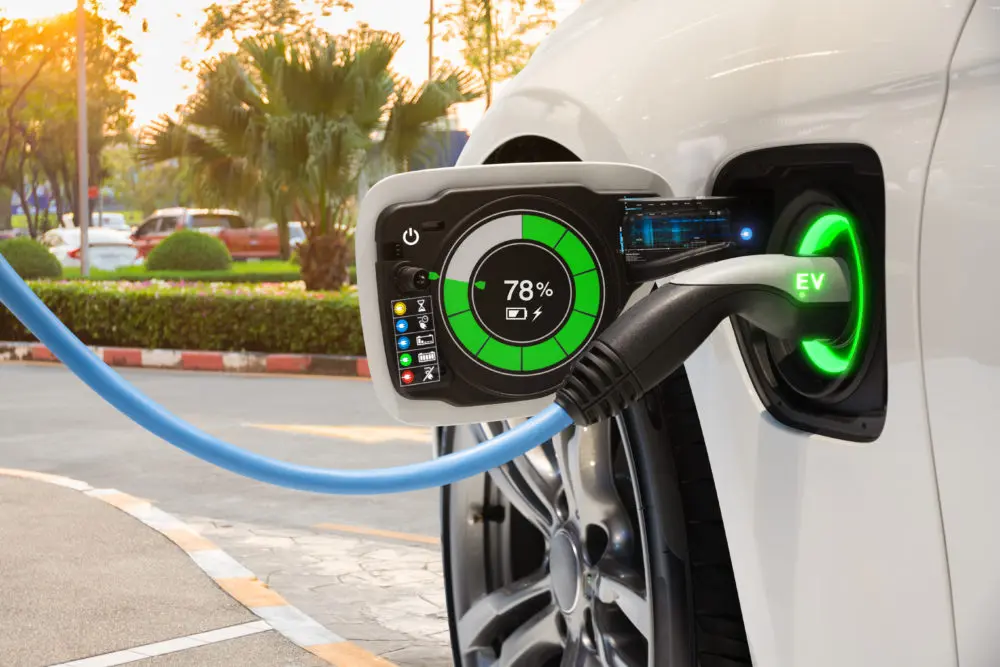 Tax advantages: Buying or leasing an electric vehicle can benefit you. If you have an electric vehicle registered in your company's name, you can use the 40 percent depreciation in the first year to save on income taxes. The government also supports your idea of ​​buying an electric car and has introduced an EV policy where you can claim additional benefits of up to Rs 1.5 lakh.