Have you ever wanted to play a game where you can feel all-powerful and make decisions that shape the game world? If so, you might want to check out these top five games where you can enter as a God. Whether you want to create a world from scratch or control the fates of characters within it, these games give you the power to do just that. So sit back, relax, and prepare to become a divine force to be reckoned with in these immersive and exciting titles.
Serpent In The Staglands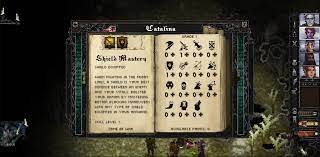 During a festival under the moonlight in the Staglands, the minor deity Necholai becomes stranded and unable to return to his home. In "Serpent in the Staglands," the protagonist's divine form is intolerant of separation from its place of origin, and players must endeavor to find a way back before Necholai's immortality and godly abilities are wholly depleted.
The game offers a captivating portrayal of a deity's predicament, grappling with the weight of mortality. It underscores the importance of decision-making and autonomy, eschewing traditional RPG conventions such as quest markers or explicit guidance on what to do next. Instead, Necholai must navigate difficult choices alone, aware that his strength wanes with each passing day.
Universe Sandbox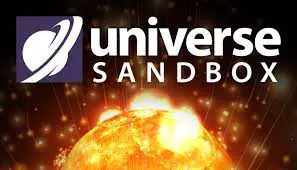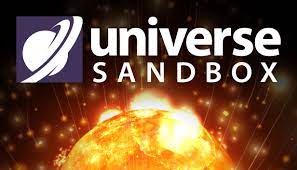 This enjoyable sandbox game serves as a space simulator as well as an educational game. But most of all, Universe Sandbox gives you a taste of what it's like to be an all-powerful god.
You can create your own star and solar system, or destroy planets for the fun of it. From planetary collisions to triggering a supernova, have power beyond your imaginings and witness a black hole consume entire planets.
God Of War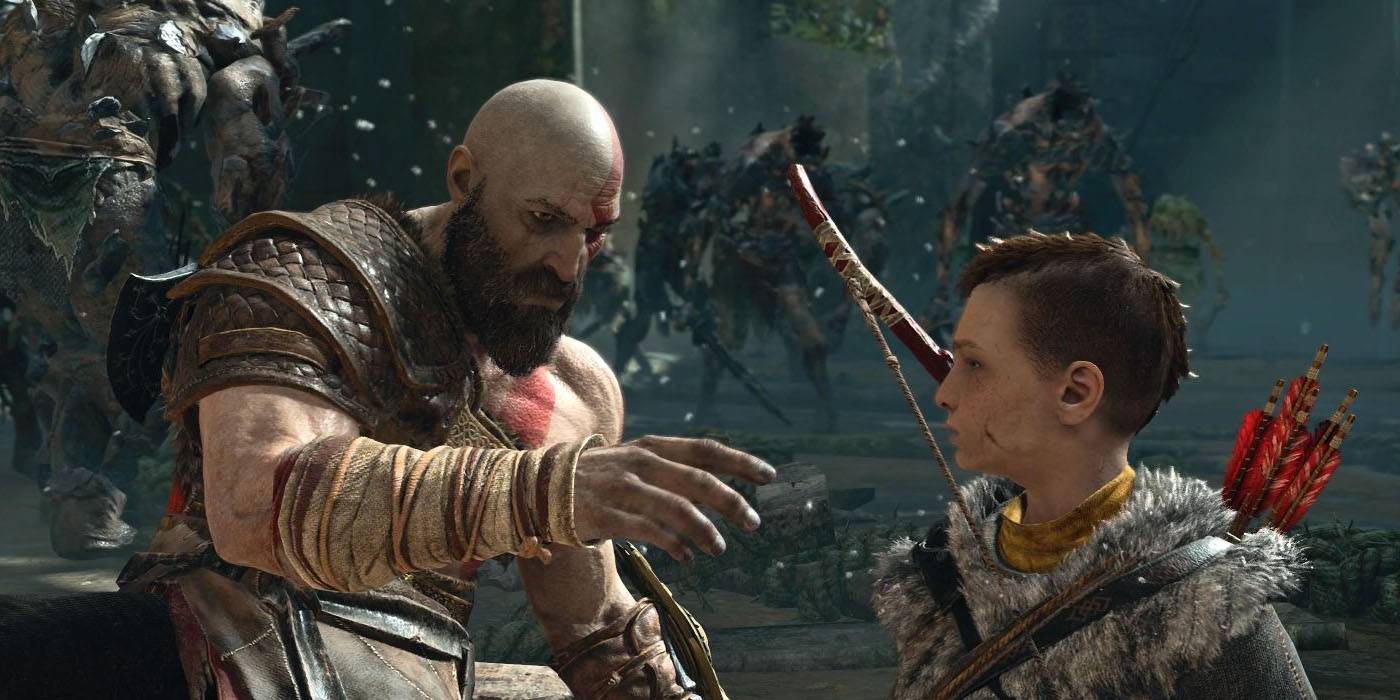 The latest playable installment in the God of War series follows Kratos and his son Atreus, as the two overcome dangerous realms to fulfill Faye's last wish. It draws from both Greek and Norse mythologies to tell the tale of some of God of War's most tragic characters. These characters are often gods themselves who have grown tired of the endless cycles of murder and violence that are common among celestial beings.
On the surface, God of War is a story of a detached father and his child grieving the loss of their loving wife and caring mother. However, the game's brilliant reimagining of Norse and Greek mythologies provides a complex overarching narrative that adds to the franchise's rich lore. Players who are familiar with previous titles from the series will especially understand the gravity of the changes that Kratos, the titular god of war, has gone through. It's a raw look at godhood and vulnerability, and an exploration of a fascinating world inspired by a combination of mythologies.
Darksiders Genesis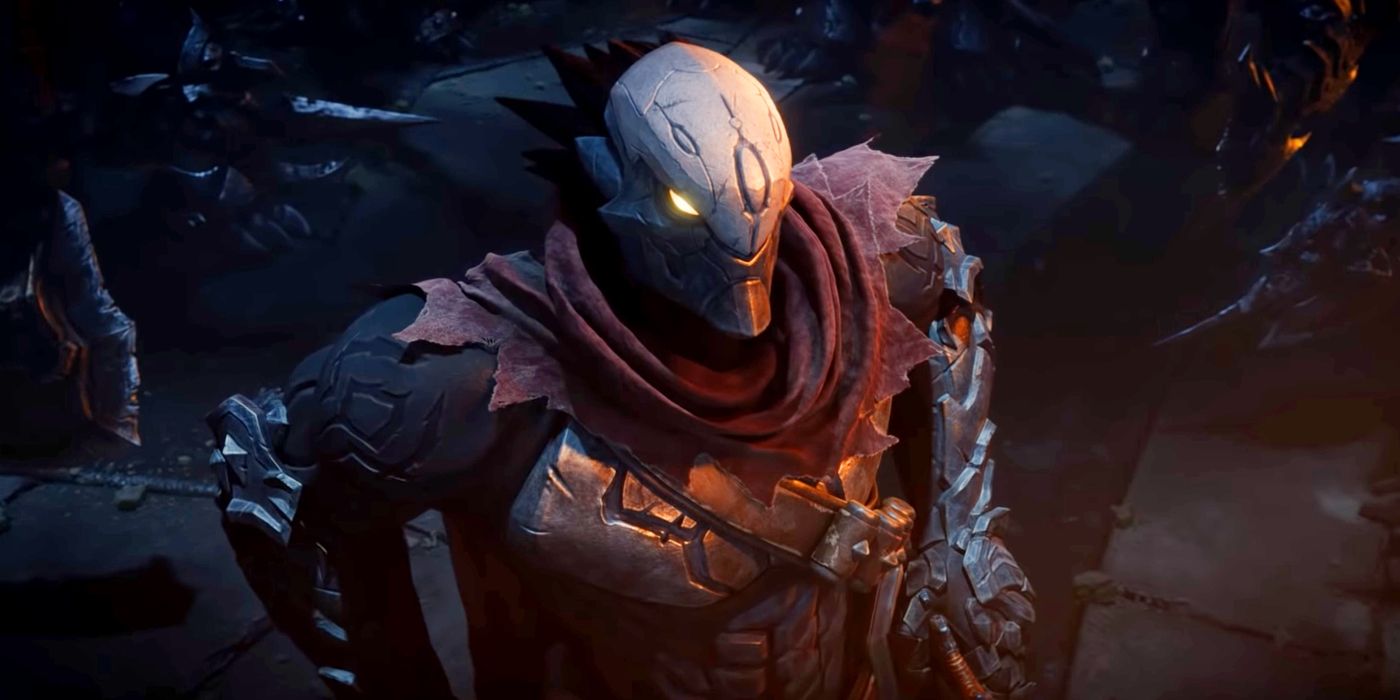 The Darksiders has a series of multiple games and allows players to enter as horsemen of the apocalypse, who are considered as gods in many sagas. The series takes place on post-apocalyptic Earth and more than half of mankind has been wiped out. The major imbalance which led to the apocalypse starts the war.
Too Human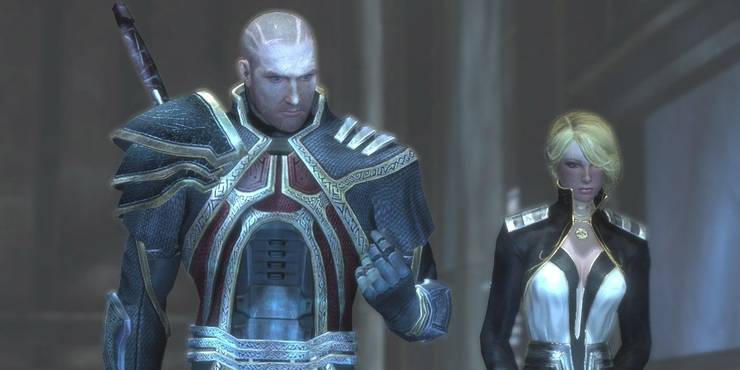 A sci-fi re-telling of Norse mythology, Too Human has players take on the role of the god Baldur. Due to the creative concept, the game had a lot of hype behind it. When it came out though, many were not impressed. Reviews are mixed on Metacritic. Players and critics alike wanted more story and less repetition. The game was planned to be part of a trilogy due to the developer, Silicon Knights, filing as bankrupt in 2014.