Another accident occurred in the US state of Michigan in which Tesla's driver assistance system could have played a role. Accident researchers determine again.
Another car accident occurred last week in the USA that is linked to Tesla's autopilot driver assistance technology. The US traffic safety authority NHTSA determined, as it is called in media reports.
Specifically, it is about a Tesla Model Y that hit a parked police vehicle on Wednesday night on a highway near Lansing in the US state of Michigan. The police officers got out to investigate a wildlife accident. The 22-year-old driver was not seriously injured, according to media reports. The NHTSA wants to send an investigation team to Michigan, reports Reuters
Previously, at least 14 teams from the NHTSA's Special Crash Investigation (SCI) department had been sent to investigate accidents involving Teslas in which it is suspected that the autopilot may have played a role, it said. The ) New York Times reports that the NHTSA is investigating 23 such accidents.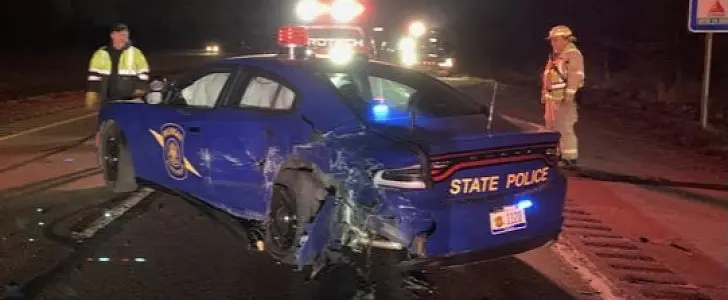 Fatal and other accidents
Earlier, on March 11th of this year, an SCI team had to move out after a Tesla got under a tractor trailer in Detroit. One passenger was seriously injured. However, the Detroit police assume that the autopilot was not the cause of the accident.
At the beginning of March this year, the US National Transportation Safety Board reported on an accident with a Tesla Model S that crashed into a fire engine in January 2018. It was said that a design error combined with an inattentive driver led to the accident.
In 2016, the first fatal accident occurred with a Tesla , in which assisted driving with the autopilot is said to have played a role, others followed. Tesla CEO Elon Musk insists that the term autopilot should not be misunderstood.
Tesla has long wanted to develop its autopilot into software for fully autonomous driving, but it is still a long way off. The company advises drivers to keep their hands on the steering wheel during driver assistance mode, as it is only intended for separate lane directions.
Read More: