The option is currently only available to the company's American customers. After Musk's announcement, the cryptocurrency rate began to grow and again exceeded $ 55 thousand.
On Wednesday, March 24, automaker Tesla added bitcoin payment for its products. The head of the company, Elon Musk, announced this on his Twitter account.
"You can now buy Tesla with Bitcoin," Musk wrote.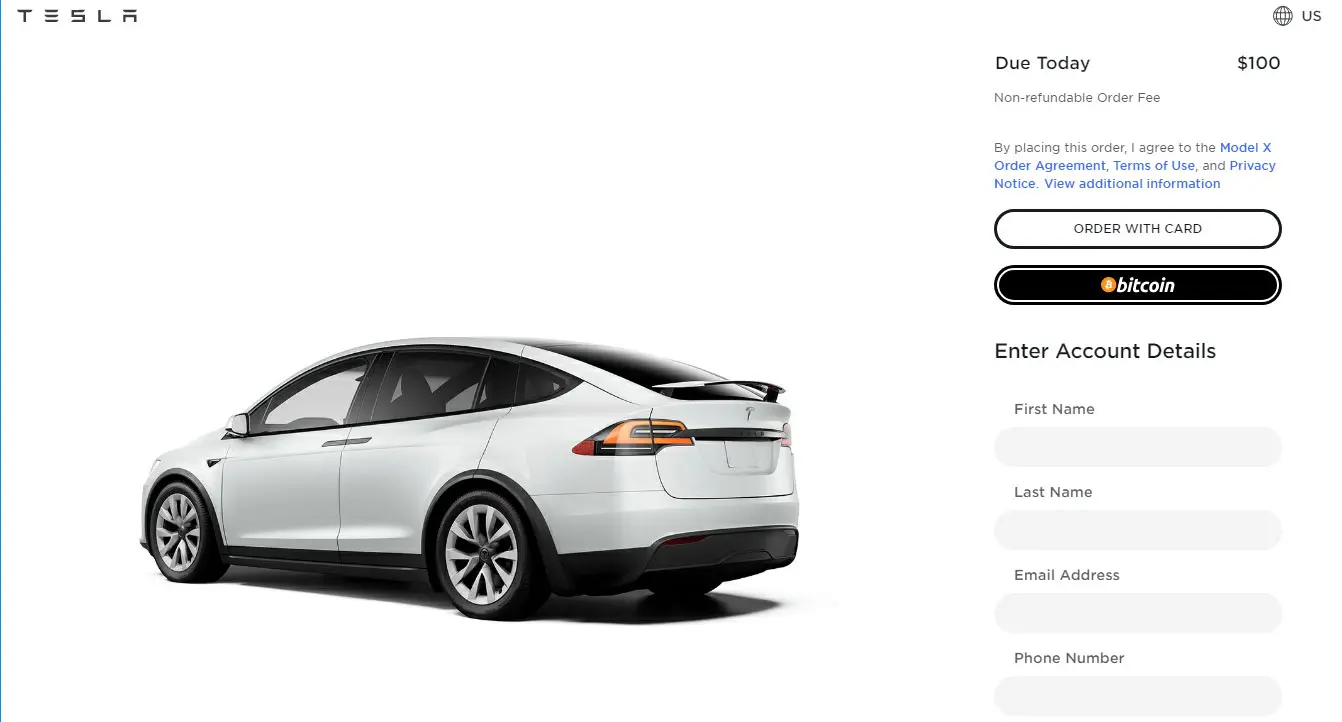 While this payment method is only available to US customers, it will be introduced in other countries later this year.
Tesla is using only internal & open source software & operates Bitcoin nodes directly.

Bitcoin paid to Tesla will be retained as Bitcoin, not converted to fiat currency.

— Elon Musk (@elonmusk) March 24, 2021
"Tesla will not convert bitcoins received as payment into fiat currency," Musk said.
Against the background of the company's announcement, the bitcoin rate began to rise sharply. Over the past hour, the cryptocurrency has risen in price by $ 1.7 thousand, to the current level of $ 55.4 thousand.
Tesla announced its intention to add the ability to pay with cryptocurrency to the US Securities and Exchange Commission (SEC) in early February. The company announced this when it disclosed its $ 1.5 billion investment in bitcoin. The American cryptocurrency exchange Coinbase helped the automaker buy the cryptocurrency.
Musk stated that Tesla's actions do not directly reflect his views, since he considers Bitcoin "simply a less stupid form of liquidity than cash savings." The head of the company admitted that investing in a $ 1.5 billion cryptocurrency is recklessness for a company from the S&P 500